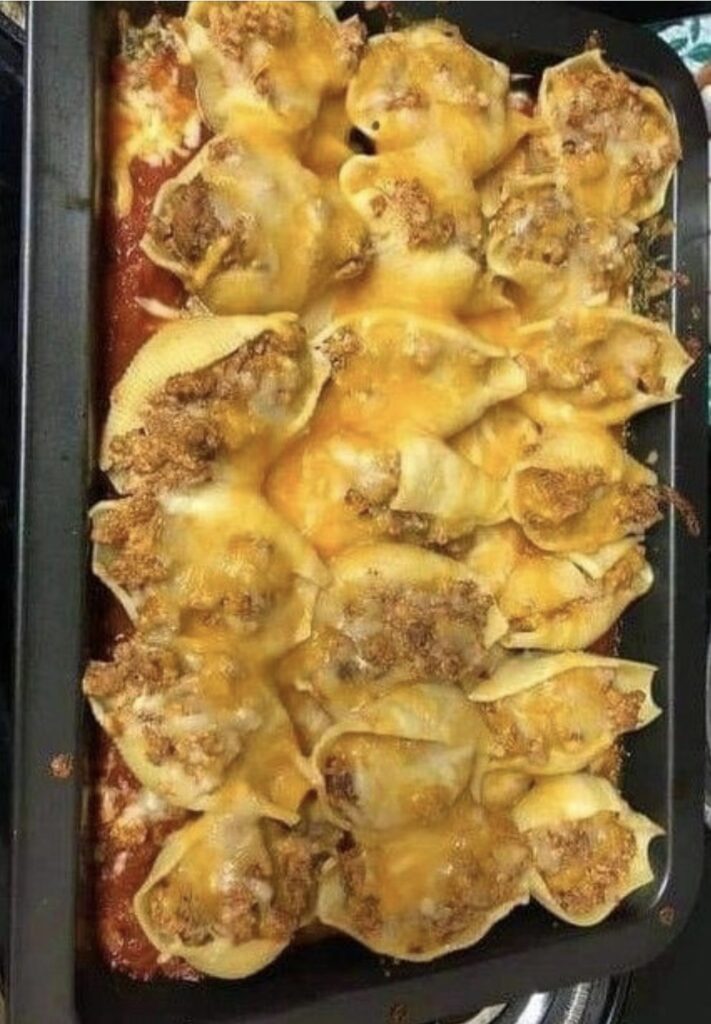 Not your regular Italian stuffed shells! Easily doubled for a pot luck dinner…it's a great crowd pleaser!
This recipe was very good. I omitted the green onion and sour cream. I added grated cheddar cheese to the top on the last ten minutes of baking. Also, I may have lost my mind
I made these tonight with plenty of leftovers…I really wanted to like this recipe however it just lacked flavor nothing special. If I make it again I will add cumin to the meat and maybe some black olives.
This recipe was yummy. I think that if I were to make it again I would not bake it for 40 minutes. The shells were a little crispy. I guessed and put the oven at 350 since it was not noted in the recipe. Also, I will put tomatoes on top next time!
Fantastic!! Although this recipe did NOT need changing I did make a few and I am simply noting them here so I will know what I did for next time. And there WILL be a next time! Instead of the refried beans, I added 4 oz. of low-fat cream
Ingredients:
8 oz Jumbo shells
1 pound of Ground beef
4 oz Cream cheese
1 cup of salsa
1 oz Taco seasoning
1/4 cup Green onion (diced)
1/2 cup Mexican blend cheese (shredded)
Instructions:
Preheat the oven to 350 degrees F.
Cook shells according to package directions. Once cooked drain and set aside.
In skillet cooked ground beef. Add taco seasoning, cream cheese, and salsa. Cook until cream cheese has melted and ingredients are well combined.
Spoon filling into shells and place them in a casserole dish. Top with shredded cheese and bake for 15-20 minutes until cheese has melted.